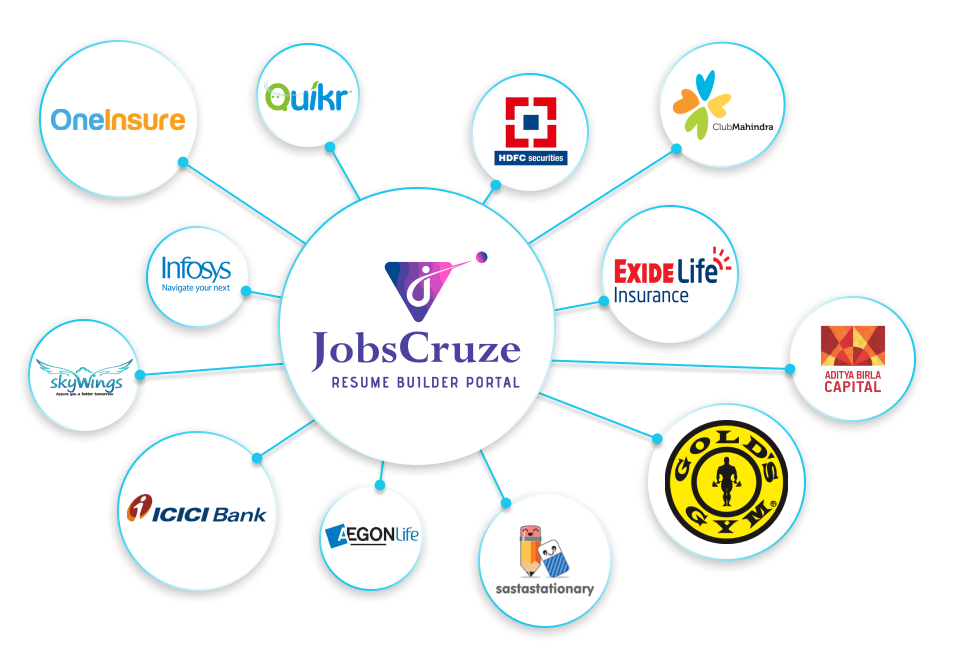 Over 100 top
companies join with us
Our collaboration with [Corporate MNC Name] represents an exciting step forward in our mission to empower job seekers and connect them with top-tier opportunities. Together, we will create a dynamic ecosystem that bridges the gap between job seekers and corporate success, unlocking new possibilities for career growth and talent acquisition
Advantages
Our features are unique and that's what makes us great!
JobsCruze - Your partner in shaping
successful careers
Placements percentages increases
More number of Interview calls
Career mentoring sessions
Aditi Kumar
Chartered Accountant
Dear Jobscruze Team, We want you to know that we are very pleased with the quality of service your company provides. We sincerely appreciate your responsiveness and the way you conduct business. We have recommended your company to others because of our satisfaction with your service.
Snehal malwatkar
Human Resource
Max Life Insurance Company
I Hello team, Good work, keep it up. hope to receive continuous candidate line ups and more selection for critical location ahead.
Eshita Roy
AVP People Function Aviva India
Great Pushpa has been very crucial in our expansion hiring phase. Her proactive approach, speed & being super committed stands out. We could together close lot of positions in a short span. We would definitely like to continue working with her as & when requirement comes. " Pushpa is a Resource of JobsCruze Resume Builder Portal
Jaya Sharma
Talent partner Sales Hr
India First Life Insurance Company Ltd
Dear Sarika and Team , Jobcruze have been Play vital role in Providing Man-power Solution to TMI .Amar Prakash got placed in Kotak Life Insurance . They constantly focus in Understanding need and they source accordingly .Thanks the Entire Team for Support . Keep up the good Work .

Kiran Rokade
Associate Manager Human Resource
Hdfc Life Insurance company
Service provide by jobscruze is very good. Quality of the candidates are very good
Sayantan Bhattacharjee
Regional Hr Manager
Aegon Life
Jobscruze have been instrumental and pivotal in providing man-power solution to us. They constantly focus in understanding our needs and they customize their work accordingly. At the outset I would like to thank the entire team for the support. Keep up the good work.